×
Download the Report
Save a PDF version of this report
Download Full PDF
Visit legalaidnyc.org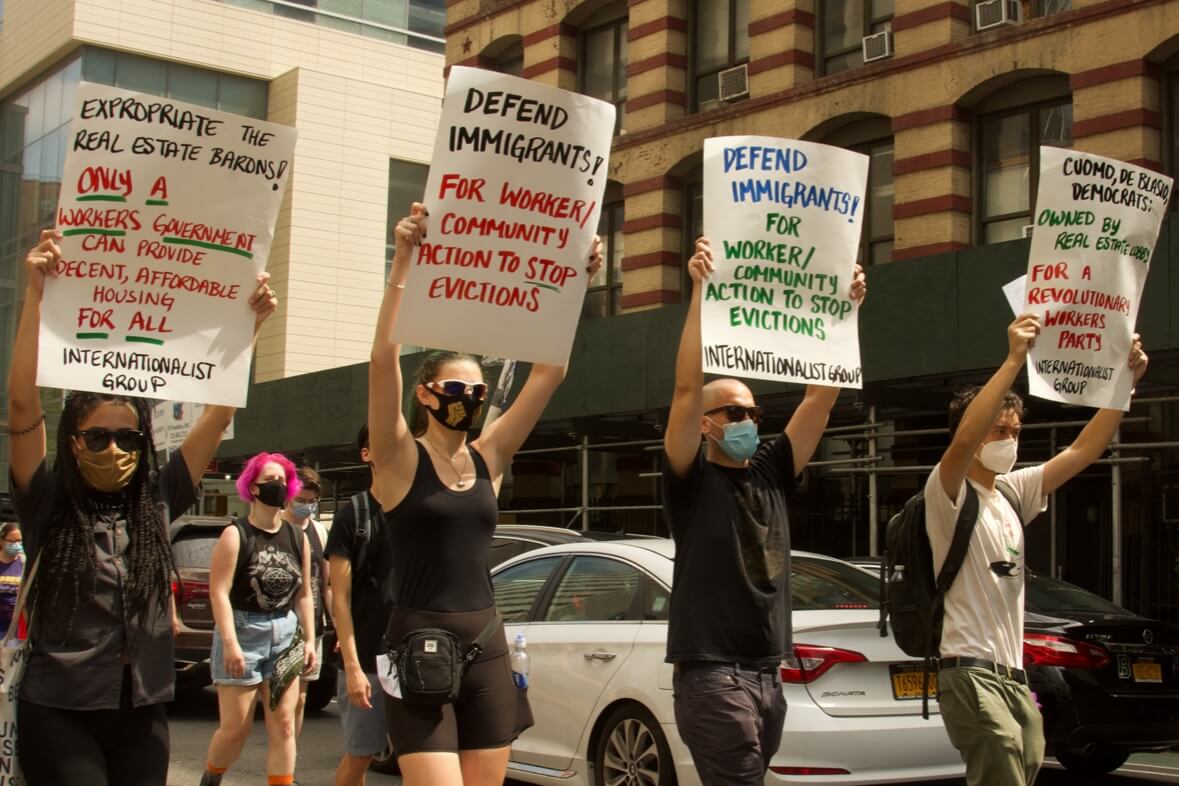 What We Did in 2020
We Are: Always Defenders, Always Advocates, Always Allies
The COVID-19 pandemic is having an unprecedented impact on New York City and the everyday lives of millions of New Yorkers. Our work has always taken an explicit racial and social equity lens, and the current crisis has further focused our efforts to advocate for the needs of New York's marginalized communities. In this most challenging year, the staff of The Legal Aid Society have been game-changers, innovating and creating new ways to defend, advocate on behalf of, and act as an ally for our clients.
As defenders, we moved quickly to secure the release of medically vulnerable people following the outbreak of the COVID-19 pandemic on Rikers Island, in immigration detention facilities, and in upstate prisons. Our swift action freed hundreds of people whose medical conditions risked transforming detention into a death sentence.
During this crisis, New Yorkers in economically unstable positions – the populations at which we target our services - have experienced unparalleled disruption to their lives. The Legal Aid Society's advocacy kept families from eviction through efforts that included the passage of the landmark Safe Harbor Act. Simultaneously, we worked tirelessly to ensure all individuals were able to access the unemployment benefits and government assistance they were entitled to, including expanding the groups of people to whom federal CARES Act recovery rebate checks were automatically issued.
As an ally to our youngest clients, we supported students in homeless shelters and children in foster care who did not have access to technology and internet service when schools went remote. We made sure young New Yorkers had access to technology as well as special education support and services.
When our city rose up in the wake of George Floyd's murder, The Legal Aid Society stood with Black Lives Matter protesters who marched against police brutality and filed suit against the NYPD for their unconscionable but familiarly brutal response.
Building on our experience of responding to crises such as 9/11 and Superstorm Sandy, and utilizing the strength of more than 2,000 staff across our three Practices (Civil, Juvenile Rights, and Criminal Defense), our response has combined high-level advocacy efforts with rapid scaling-up of our capacity to assist our clients and their emergent, and changing needs remotely.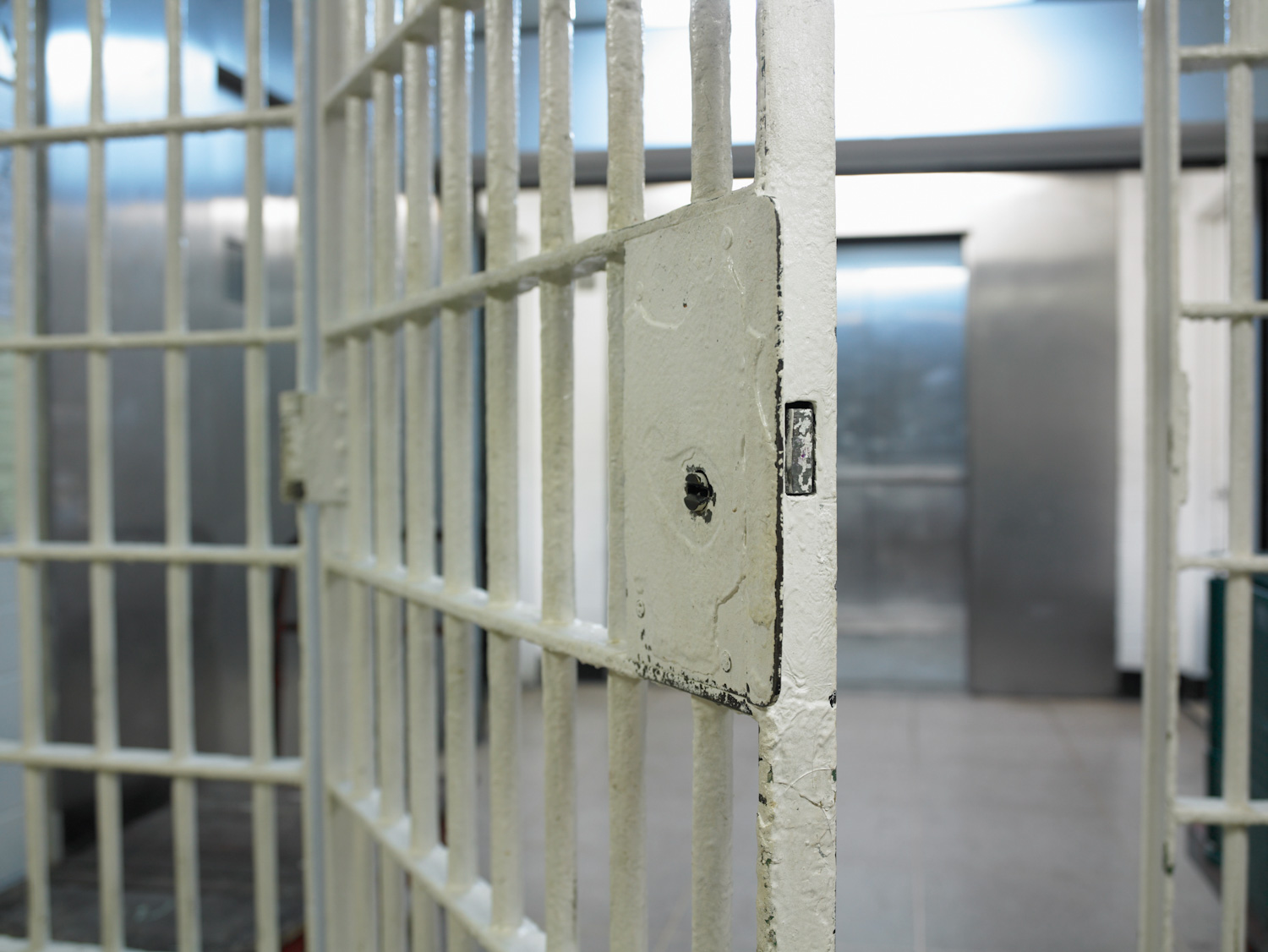 We Are: Freeing Vulnerable New Yorkers During a Global Pandemic
The Legal Aid Society filed emergency cases seeking the release of medically vulnerable people following the severe, uncontrolled outbreak of the deadly COVID-19 pandemic on Rikers Island, in immigration detention facilities, and in upstate prisons. Together, our trial offices and special litigation units succeeded in securing the release of hundreds of people whose disabilities and medical conditions risked transforming detention into a death sentence.
As our clients across practices were released back to their homes, we assisted them and their families on a range of housing, employment, and benefits issues (including SNAP, public assistance, Medicaid, and disability) to better stabilize them during the pandemic.
COVID-19 has laid bare New York State's unwarranted policy of incarcerating individuals with alleged parole violations. In April, The Legal Aid Society, working with co-counsel, brought a class-action constitutional challenge to New York's policy of automatically jailing people awaiting hearings. The lawsuit demands the opportunity for the release of over a thousand people locked up for alleged parole violations, many of whom are incarcerated for something as small as failing to register a new address, neglecting to report a change in employment, or missing a meeting with their parole officer.
Now more than ever we must remember that our prisons and jails are part of our community. Removing people from prisons and jails is a moral imperative to protect people's lives and prevent community spread. This extraordinary global pandemic also magnifies the urgency of a public health approach to social problems. It has never been clearer that we must shift societal resources away from institutions of state violence and towards public health and other services that build safe and strong communities."
Stefen R. Short
Supervising Attorney,
Prisoners' Rights Project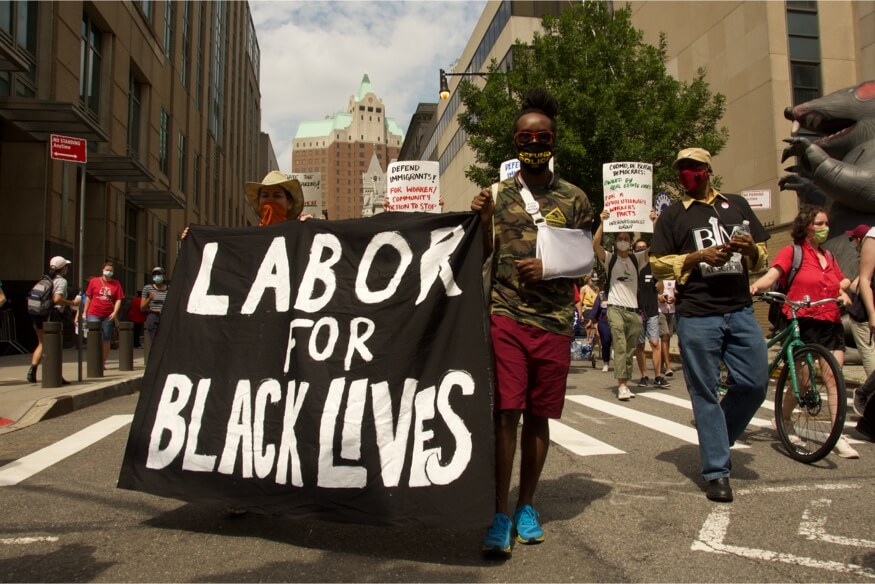 We Are: Standing with Black Lives Matter and Taking on Police Brutality
The Legal Aid Society responded to the brutal crackdown on protests that erupted following the murder of George Floyd. Our team launched a hotline and clinic to support protesters with legal advice and assistance on criminal charges relating to protest activity and on how to hold police officers accountable for wrongful arrests and excessive force.
In October, The Legal Aid Society and the New York Civil Liberties Union filed a lawsuit seeking to hold City and police leadership accountable for the NYPD's repeated pattern of indiscriminately brutalizing peaceful protesters, highlighting eleven extraordinary instances of violence, including indiscriminate baton strikes and pepper spray and "kettling" protesters in order to meet them with violence and mass arrest.
This summer, thousands of New Yorkers took to the streets to demand our City leaders take seriously the NYPD's long history of racist and abusive policing. The City has yet to fully reckon with the killings of men like Sean Bell and Eric Garner, or the ongoing racial disparities in stop-and-frisk and the enforcement of so-called 'quality of life' offenses. We need new leadership that understands the necessity of reimagining public safety and investing in communities, not cops."
Jennvine Wong
Staff Attorney,
Cop Accountability Project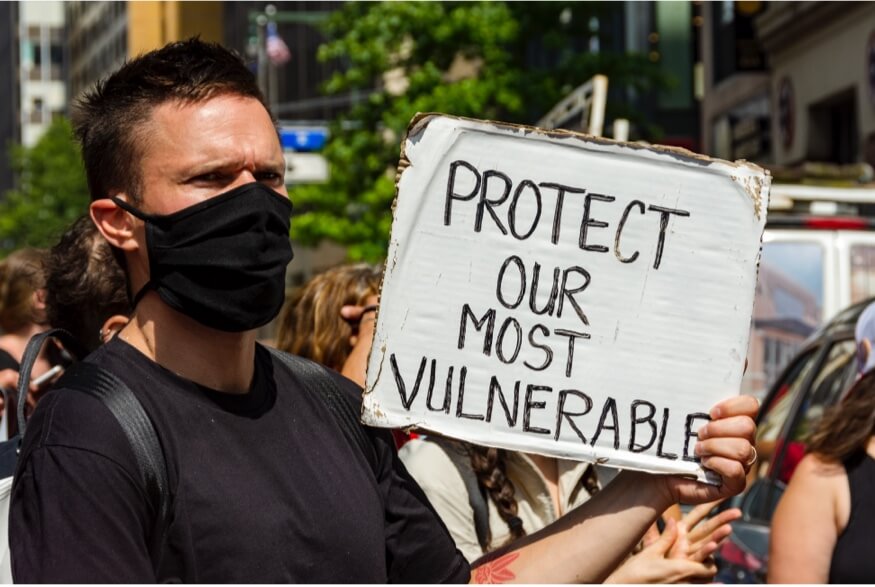 We Are: Defending Homeless New Yorkers and Helping Tenants Avoid Eviction
Working together with partner organizations, The Legal Aid Society immediately advocated for a residential and commercial eviction moratorium – since extended twice, first by Executive Order and then by Administrative Order to September 30 – ensuring that individuals unable to make rent due to reduced income did not face being made homeless during a major public health crisis. The Governor instituted a new partial moratorium on October 1 which lasts until December, however it is not an automatic moratorium. In the months that have followed, we have advocated on behalf of tenants across the city who are at risk of falling victim to the lack of a comprehensive moratorium. Unfortunately, we are seeing tenants being evicted during this health crisis due to to the lack of a comprehensive moratorium that helps everyone.
We also immediately began assisting state legislators and city council members as they drafted and introduced new COVID-19 response legislation. We advocated for the expansion of voucher programs, the enactment of "Good Cause" legislation to protect New Yorkers in market-rate housing from eviction, robust rent arrears protection for tenants, and safe harbor legislation.
Over the summer, the Safe Harbor Act was enacted limiting a landlord's ability to secure a possessory judgment against a tenant who has been unable to pay the rent due to COVID-19 related income losses. Rather than putting a tenant and their family out on the street, a landlord will be able to secure only a monetary judgment. Importantly, this Safe Harbor Act protects all households, including immigrant families.
The work is ongoing. Without a long-term solution, many New Yorkers will still face eviction as moratorium protections expire.
Simultaneously, The Legal Aid Society has successfully advocated for providing shelter residents and street homeless individuals with hotel isolation accommodation, provided by the NYC Department of Homeless Services, due to the risks inherent in congregate housing.
For New York's youngest homeless population, a class action settlement we procured in C.W. v. The City of New York will expand access to essential, life-saving youth programs and services for runaway and homeless youth ages 16-20 in New York City and make citywide procedural changes that will improve the system for young people who seek shelter or services going forward.
This pandemic has already led to the loss of millions of jobs across the country. With unemployment rates skyrocketing, we must protect the most vulnerable of tenants in New York who will not be able to pay rent during this crisis."
Judith Goldiner
Attorney-in-Charge,
Civil Law Reform Unit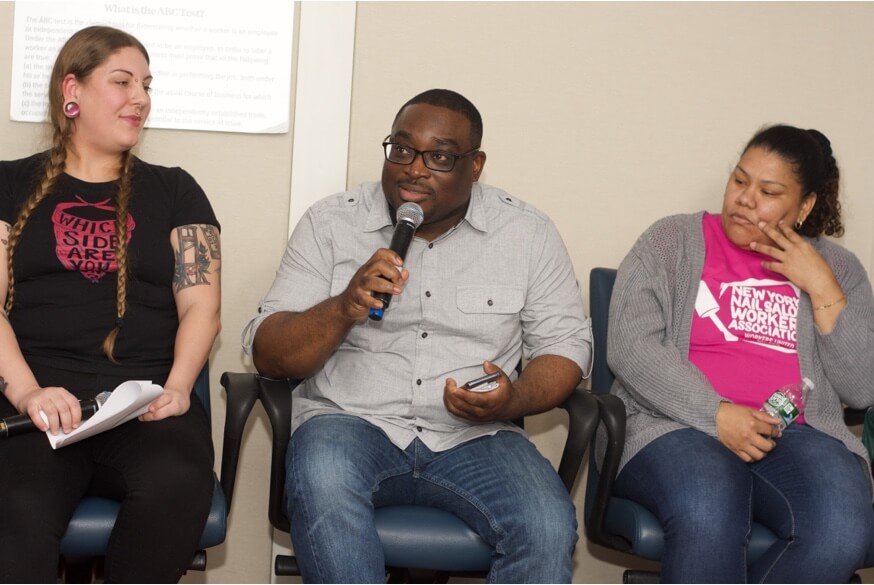 We Are: Securing Critical Income Support During Record Unemployment
Given that this unprecedented public health crisis has brought our economy to a virtual halt, with unemployment rates soaring, requests for services tied to employment law have exploded. We share our technical expertise on a range of issues including unemployment benefits; protection for whistleblowers and from retaliation for seeking a safe work environment; increased health and safety standards including increased use of personal protective equipment (PPE); rules and requirements around testing and tracking; and exploitation of workers through misclassification as independent contractors.
Our staff has directly advocated at all levels of government to expand access to benefits for clients who were both previously receiving benefits and those who are now newly eligible as a result of the pandemic. We continue to lead advocacy efforts among legal services and community-based organizations in conferring with the City about amending, adapting, and expanding the application process to meet the needs of the public who not only cannot work but also now cannot attend in-person appointments. We remain connected to all of our elderly, disabled, and homebound clients to ensure they have access to food, since senior centers, and other regular food sources became limited.
The Legal Aid Society also successfully advocated at the federal level to expand the groups of people to whom federal CARES Act recovery rebate checks are automatically issued – including veterans and recipients of SSI. This has resulted in many of the most vulnerable New Yorkers getting much-needed funds far more expeditiously. For our low-income clients ineligible for automatic recovery rebate payments, we have developed a program to assist their use of the IRS online non-filer tool for their recovery rebates. In addition, the Low-Income Tax Practice has conducted training on accessing recovery rebate funds and has created materials to help guide clients and community organizations in obtaining the benefit.
The pandemic has shone a spotlight on the evils of misclassification. A worker is a worker is a worker…and a worker should be protected."
Richard Blum
Staff Attorney,
Employment Law Unit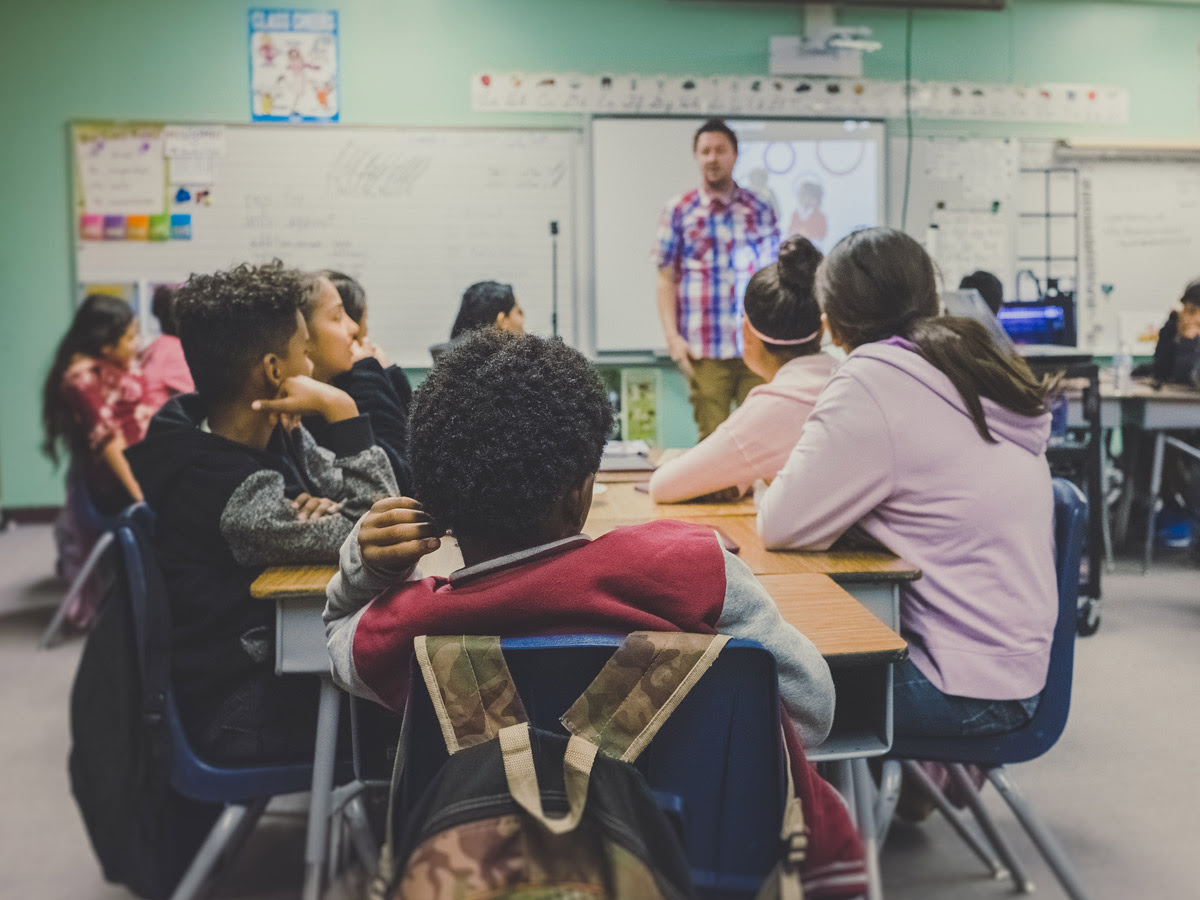 We Are: Advocating for Homeless Students and Children in Foster Care
The COVID-19 pandemic created unprecedented challenges and exacerbated a number of issues that our young clients face. Many clients did not have access to technology and internet service when schools went remote. The Legal Aid Society worked with the Department of Education (DOE) to ensure that children in homeless shelters and children in foster care would have first priority to receive DOE internet-enabled iPads. Remote learning proved challenging for many students, particularly for students with disabilities. Many did not receive the special education supports and services to which they were entitled; others received services but were unable to benefit from the remote format. The Legal Aid Society is working with families to seek compensatory services to help students with disabilities regain lost ground. Realizing that yellow bus capacity for the fall would be severely limited due to social distancing requirements, we worked with the Administration for Children's Services and the DOE to ensure that students in foster care and students in temporary housing would have access to yellow bus service or alternate forms of transportation when schools reopened.
In today's world, access to technology is a need, not a luxury. The fact that the DOE distributed over 300,000 devices to students in need, underscores the fact that a huge segment of NYC's student population had no access to technology in their homes. Students who do not have access to technology are denied an equitable education."
Cara Chambers
Director of the Kathryn A. McDonald Education Advocacy Project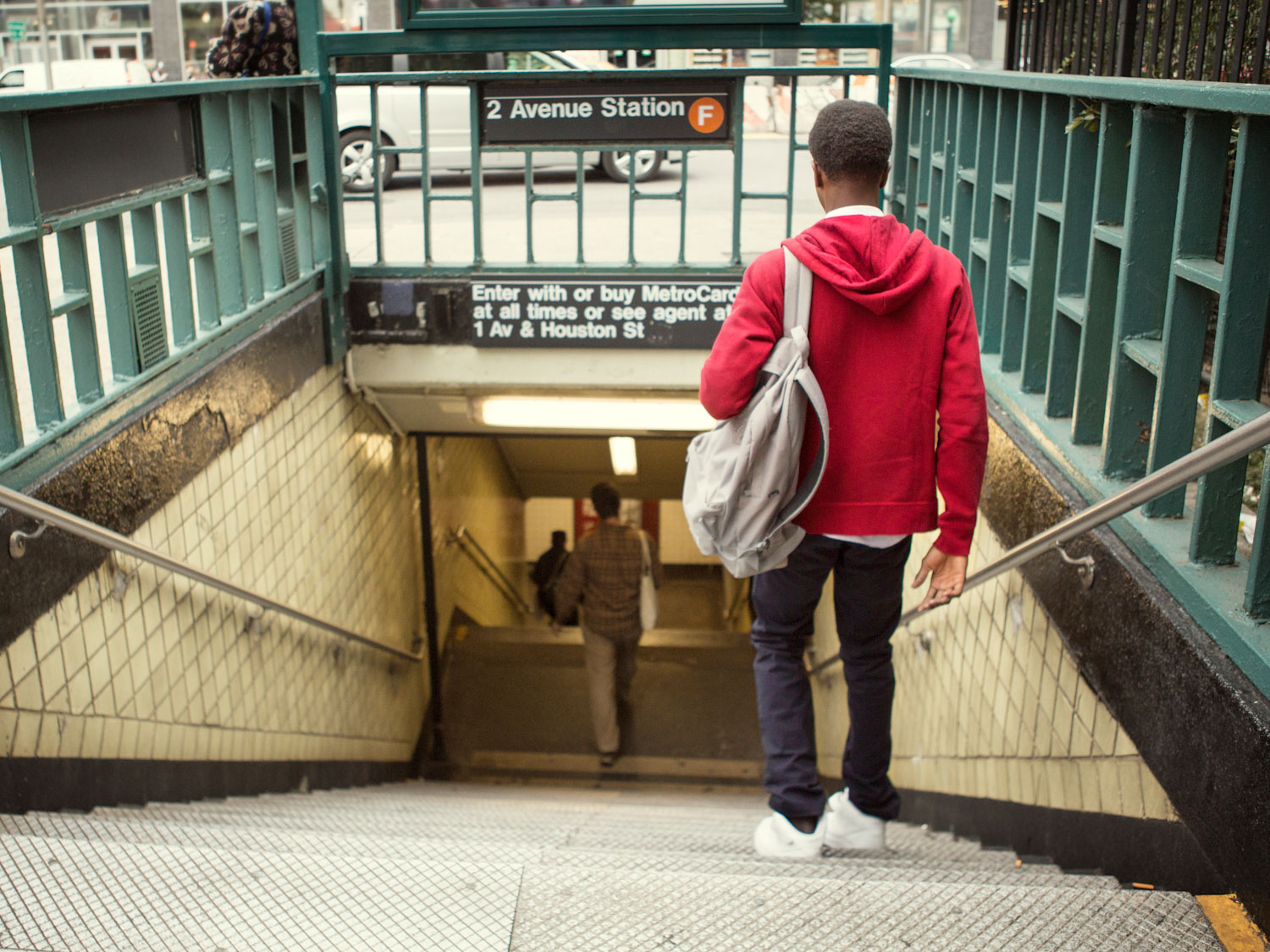 We Are: Protecting Children by Ending the Use of Prone Restraints
As lawyers for youth in NYC, we have seen firsthand the disparate representation and treatment of our City's Black and brown children in the foster care and juvenile justice systems. The Juvenile Rights Practice introduced a comprehensive Black Youth Justice Agenda in the wake of national attention to the deaths of George Floyd and 16-year-old Cornelius Fredericks at the hands of oppressive government actors. Tragically, their deaths and the catastrophic injuries to several NYS children in care or under its supervision were caused by prone restraints. These appalling atrocities highlighted the need for urgent response and reform.
We called on Governor Cuomo and the New York State Office of Children and Family Services (OCFS) to ban the use of prone restraints on ALL children living in Residential Facilities. Our efforts secured a guarantee from OCFS that the agency will eliminate the use of "prone" restraints or face-down restraints on children living in any setting that it runs or licenses. This is a tremendous victory for children throughout New York State. These restraints have long been recognized to risk death or serious harm, but nonetheless were permitted in OCFS run and licensed facilities. Black and brown children are entitled to the protections that come with being children. We continue the fight to ensure that children across all of New York State are given such protections. Full implementation of the new state-wide approach is expected by Spring 2021.
The use of prone restraints on young children in any setting is an inhumane and barbaric practice, capable of inflicting significant harm and trauma."
Dawne Mitchell
Attorney-in-Charge,
Juvenile Rights Practice
Making a Difference
Our 2020 Impact
Every day, in every borough, The Legal Aid Society works in courtrooms and communities to deliver justice to New Yorkers. Our direct representation of thousands of individuals every year informs our impact litigation efforts and policy advocacy—providing us with a powerful perspective from which to begin dismantling the systemic barriers that keep our clients from thriving.
300+
vulnerable New Yorkers freed from incarceration during COVID-19 via 11 mass writs and individual case advocacy, contributing to a 28% drop in the population of Rikers Island over the course of 10 weeks.
350
volunteer lawyers trained to assist protesters in filing complaints about police violence and unlawful arrests during the summer's protests against police misconduct.
81%
of evictions prevented in full representation matters, allowing a total of 3,274 New Yorkers and their families to stay in their homes. We delayed evictions in an additional 16% of cases.
6,600
abused, abandoned, and neglected immigrant youth were granted SIJS status and set on the path toward citizenship as a result of our legal advocacy.
438
COVID-19 education-related consultations focusing on remote learning access, special education services, and free school meals.
66%
of our 16 and 17-year-old clients diverted from Criminal Court to Family Court, where kids are treated like kids and given the chance they deserve.
Explore the Annual Report
Report Overview

Our Leadership

Awards & Recognition

Community & Sponsorship

Financial Summary
Get Involved
The Legal Aid Society is built on one simple but powerful belief: that no New Yorker should be denied the right to equal justice.
Take ACtion