×
Download the Report
Save a PDF version of this report
Download Full PDF
Visit legalaidnyc.org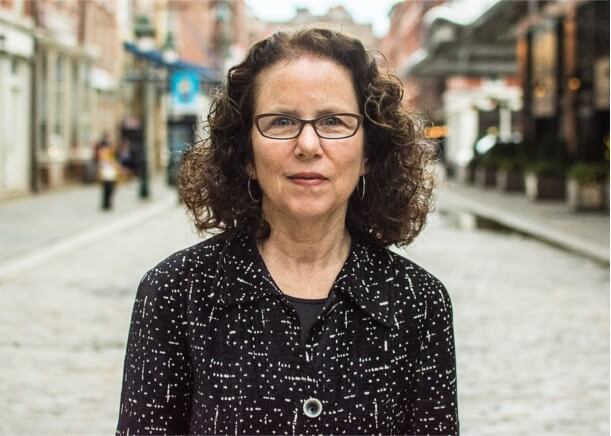 Report of the
Attorney-in-Chief
"No one has a deeper understanding or greater empathy for our client communities than the individuals who make up The Legal Aid Society."
Read the Full Letter

Report of the
President & Chair
"As one of the most difficult and disturbing years in memory comes to a close, we look forward with great hope and inspiration."
Read the Full Letter
Board of Directors
Comprised of some of the brightest minds from law firms,
law schools, corporations, and communities, our board
members provide crucial guidance that strengthens our work.
Officers
John K. Carroll
President
Douglas F. Curtis
Treasurer
Scott Rosenberg
Secretary and General Counsel
Chair of the Board of Directors
Richard J. Davis
Vice Chairs of the Board of Directors
John K. Carroll
Thomas M. Cerabino
Douglas F. Curtis
Mark P. Goodman
Tracy Richelle High
Randy Mastro
Sara E. Moss
Bradley I. Ruskin
Members of the Board of Directors
Richard F. Albert
Deborah N. Archer
Nicole Argentieri
Christopher D. Belelieu
Steven M. Bierman
Barry A. Bohrer
Alvin L. Bragg
Lara Samet Buchwald
Zachary W. Carter
Alex V. Chachkes
Roger A. Cooper
Matthew Diller
June S. Dipchand
William R. Dougherty
Scott A. Edelman
Edward Flanders
Jeffrey A. Fuisz
Christopher L. Garcia
Linda C. Goldstein
Meaghan C. Gragg
David J. Greenwald
Jason M. Halper
Richard F. Hans
David G. Hille
Elai Katz
Atif Khawaja
Natalie Lamarque
Gillian Lester
Adeel A. Mangi
Aaron R. Marcu
J. Kevin McCarthy
Joan McPhee
Thomas C. Meriam
Perry A. Napolitano
Charles C. Platt
Brian H. Polovoy
Sharyl A. Reisman
Julissa Reynoso
William Savitt
Paul H. Schoeman
Bart R. Schwartz
William Schwartz
L. Kevin Sheridan Jr.
Tiffany J. Smith
Audra J. Soloway
Joseph L. Sorkin
Dina Ganz Traugot
Christine A. Varney
Andrew M. Wasserman
Charles Weinstein
Peter M. Williams
Jamie L. Wine
Leadership
Leaders of The Legal Aid Society are some of the most respected in their fields, offering decades of experience and perspective gained from dedicating their careers to ensuring equal justice.
Janet Sabel
Attorney-in-Chief
and Chief Executive Officer
Adriene Holder
Attorney-in-Charge,
Civil Practice
Tina Luongo
Attorney-in-Charge,
Criminal Defense Practice
Dawne Mitchell
Attorney-in-Charge,
Juvenile Rights Practice
Archana Jayaram
Chief Operating Officer
Scott Rosenberg
Secretary and General Counsel
Allan Fox
Chief Human Resources Officer
Jon Fish
Interim Chief Financial Officer
Nada O'Neal
Chief Information Officer
Patricia Bath
Director of Communications
Sharon Kleinhandler
Director of Development
Ciara Walton
Director of Diversity, Equity, and Inclusion
Louis Sartori
Director of the Pro Bono Practice
Bharati Narumanchi
Director of Recruitment
Explore the Annual Report
Report Overview

2020 Year in Review

Awards & Recognition

Community & Sponsorship

Financial Summary
Get Involved
The Legal Aid Society is built on one simple but powerful belief: that no New Yorker should be denied the right to equal justice.
Take ACtion