1975
Archibald R. Murray Becomes First African American Attorney-in-Chief
Archibald R. Murray was appointed Attorney-in-Chief of The Legal Aid Society—the first African American to serve in that position. Arch Murray's unwavering commitment to The Legal Aid Society and its mission spanned more than two decades. After serving as Attorney-in-Chief, he would go on to serve as Executive Director for 19 years and Chair of the Board of Directors from 1994 to 1998. He received the Servant of Justice Award in 1998, a title that exemplified his life's work.
A national leader in devising and improving ways to deliver legal services to the poor, Arch Murray was capable of weaving into his career a host of civil, religious, and public activities. He was a leader of the organized Bar and over the years, he held positions of esteem including the presidency of the New York State Bar Association; Chair of the Executive Committee; and Vice President of The Association of the Bar of the City of New York.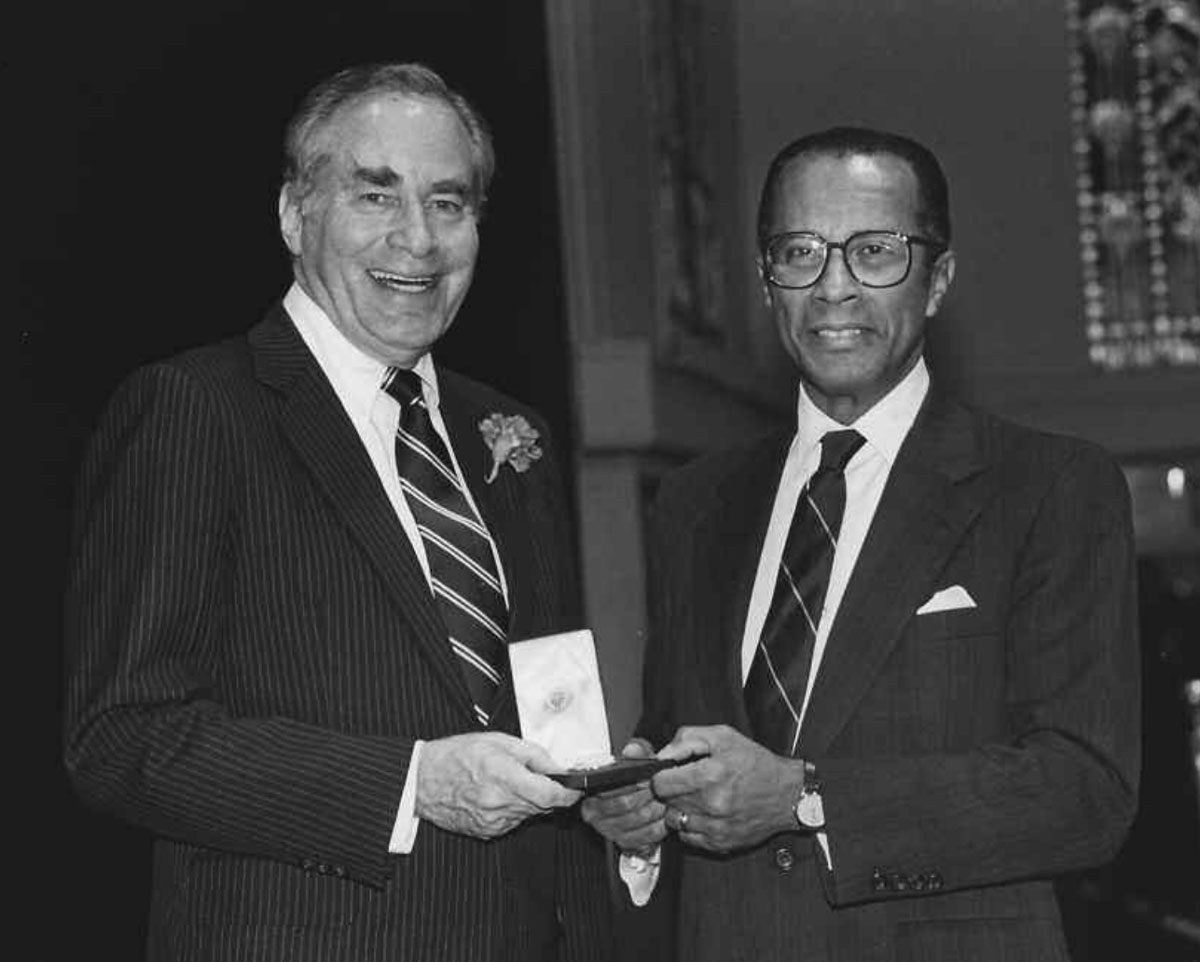 There were many "firsts" in his life. He was the first Black President of the New York State Bar during a time when pro bono work was at an all-time high. He was responsible for ensuring that The Legal Aid Society received federal funding for parole revocation defense representation when he was at the Division of Criminal Justice. He had been honored with many public service awards and honorary degrees far too numerous to mention.
Arch Murray also delighted the hearts of hundreds and hundreds of homeless children over the years when he played Santa Claus at the Society's annual holiday party for homeless children. He enjoyed making the children smile. However, it was also a very difficult assignment because the very young children, believing he was Santa Claus, would ask him to give them a home
to live in.